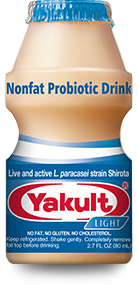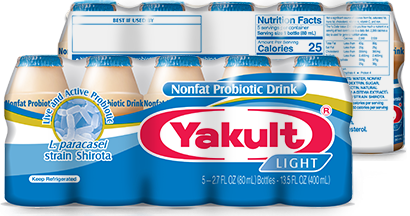 YAKULT LIGHT
Yakult Light provides the same benefits as Yakult, but is a lower sugar option.
Find Products Near You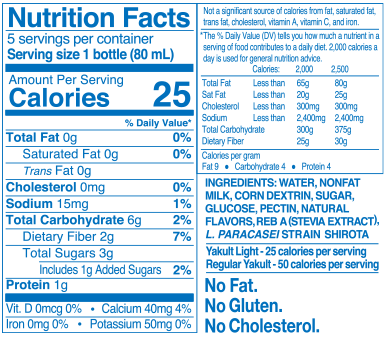 ABOUT YAKULT LIGHT
Contains 30 calories per bottle and 4 grams of sugar.
No fat. No cholesterol. No preservatives. No gluten. No high fructose corn syrup. No aspartame.
Yakult Light is sweetened with Reb A, which is extracted from the Stevia leaf.
INGREDIENTS
Water, Skim Milk Powder, Corn Dextrin, Sugar, Glucose, Pectin, Natural Flavors, Reb A (Stevia Extract), Lactobacillus Casei Shirota
No Fat. No Cholesterol.
No Preservatives. No Gluten.
No High Fructose Corn Syrup.