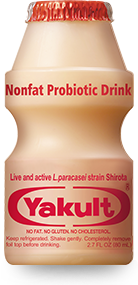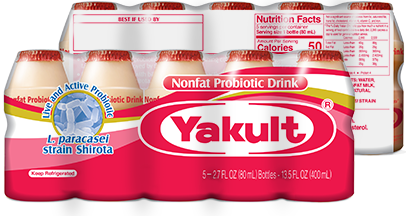 YAKULT
Yakult is a delicious probiotic drink with a refreshing citrus taste that can be enjoyed by the whole family.
Find Products Near You
Buy Now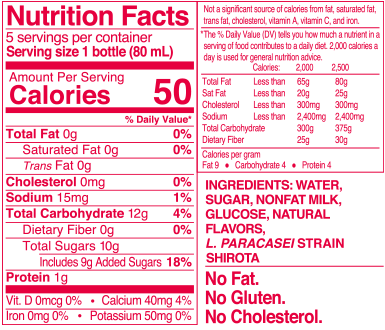 ABOUT YAKULT
Contains 50 calories per bottle and 10 grams of sugar.
No Fat. No Gluten. No Cholesterol.
Millions of people around the world drinks Yakult every day.
INGREDIENTS
WATER, SUGAR, NONFAT MILK, GLUCOSE, NATURAL FLAVORS, L. PARACASEI STRAIN SHIROTA