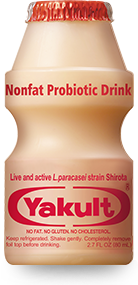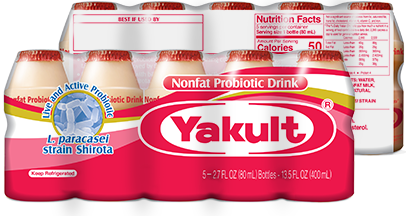 YAKULT
Yakult is a probiotic drink, that when consumed daily may help balance your digestive system and maintain overall health.
Find Products Near You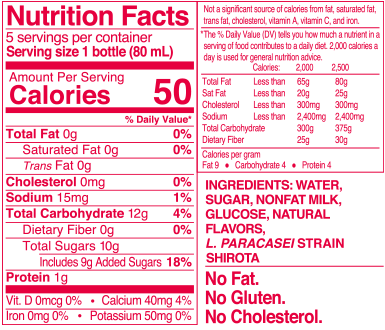 ABOUT YAKULT
Contains 50 calories per bottle and 11 grams of sugar.
No fat. No cholesterol. No preservatives. No gluten. No high fructose corn syrup. No aspartame.
Yakult is sweetened with Sucrose.
INGREDIENTS
Water, Sugar, Skim Milk Powder, Glucose, Natural Flavors, Lactobacillus Casei Shirota
No Fat. No Cholesterol.
No Preservatives. No Gluten.
No High Fructose Corn Syrup.